September 1st, 2020
The problem with regular garage door controllers
Dumb garage doors are annoying. You cant query remotely if they are open or closed, you cant command it to open or close after you left the house, or setup alarms or automations.
This is my implementation of an smart garage door controller.
1 - The hardware
1.1 - The bill of materials
Get one of each
microcontroller, I used a Wemos D1 mini
5v relay
2n2222 transistor
1kohm resistor
220ohm resistor
1N4148 diode
LED diode
micro switch to sense the door
a prototyping board
1.2 - The circuit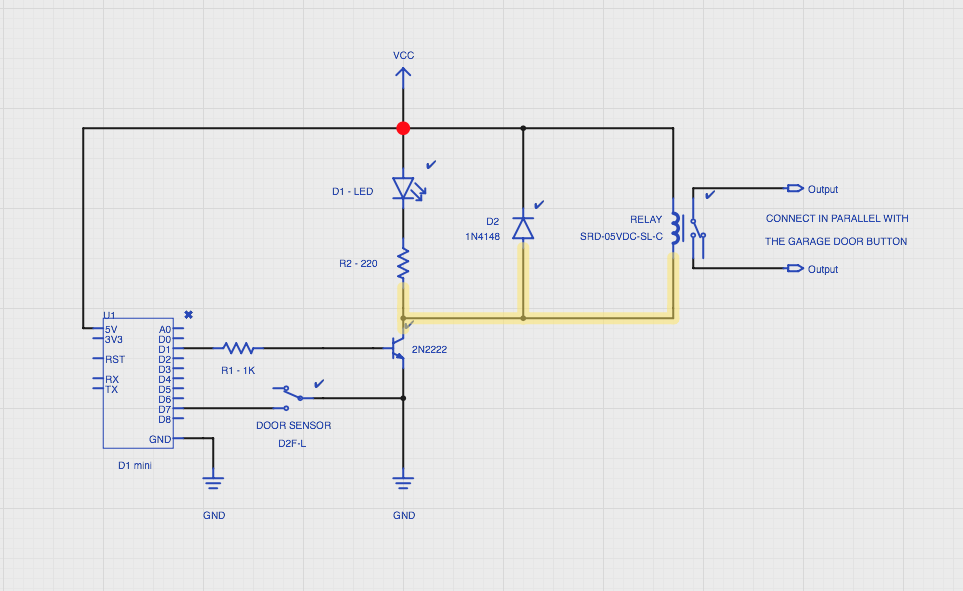 1.3 - Put it together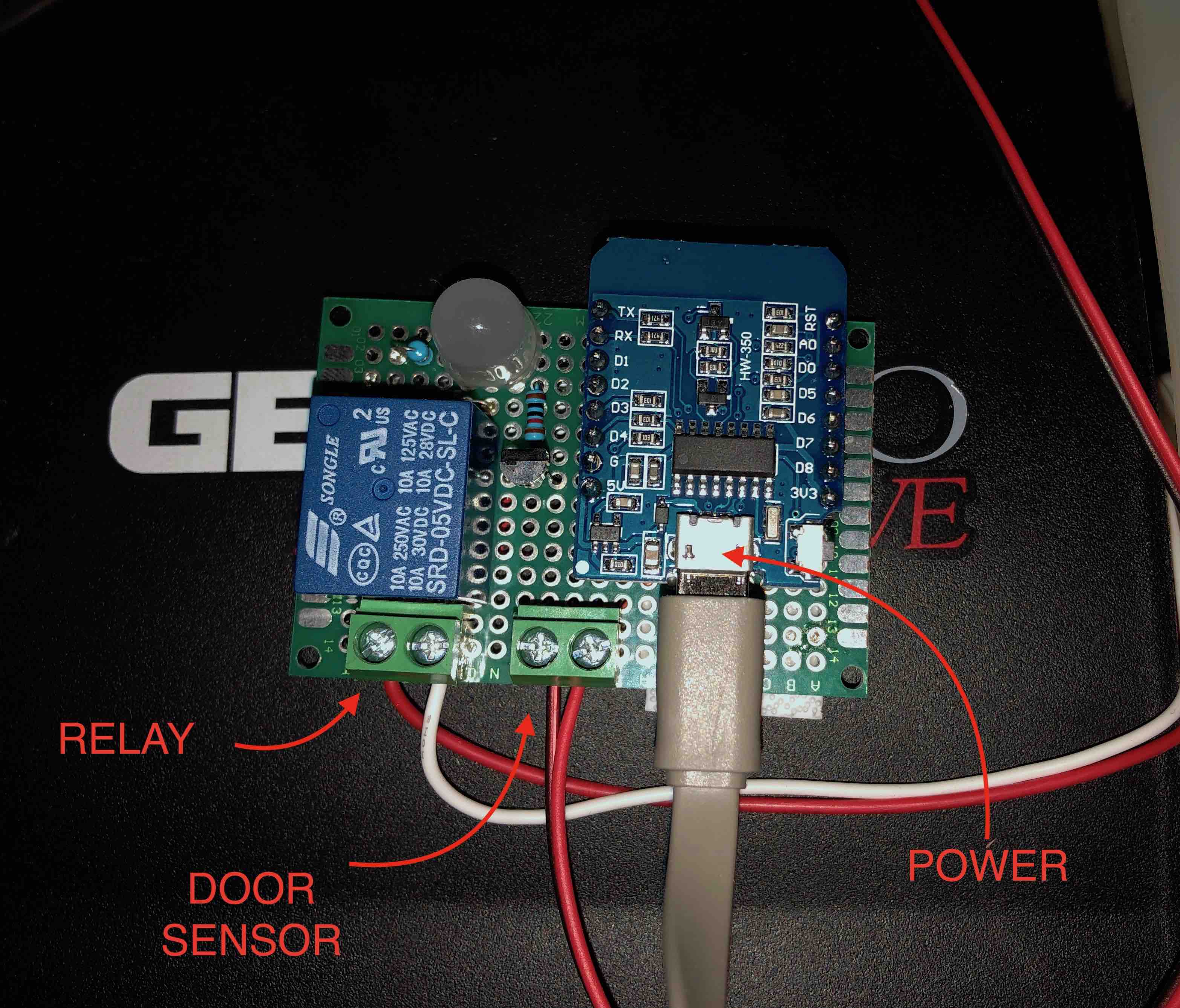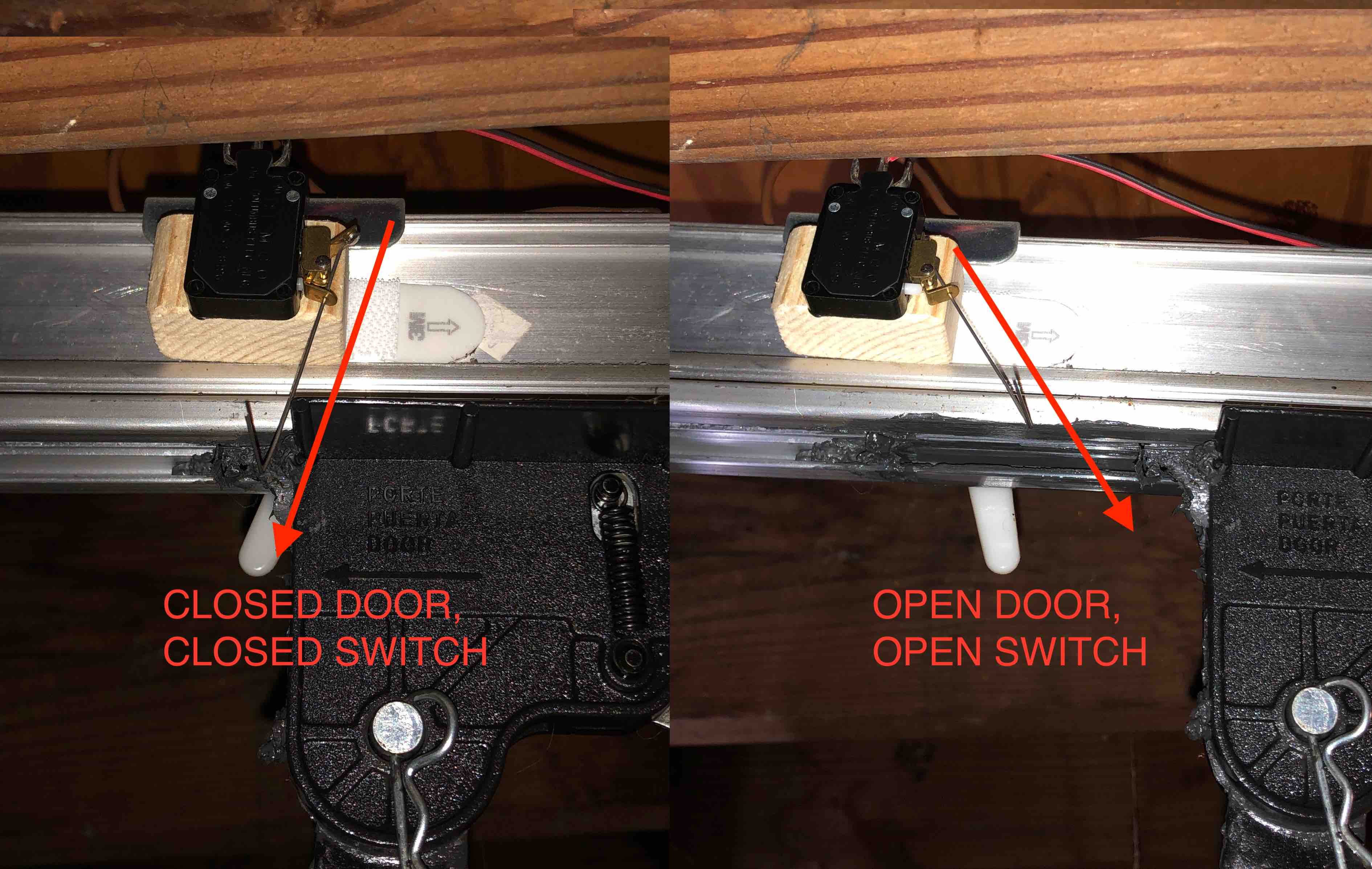 2 - The software
2.1 - Prepare the custom firmware
I used ESPHome to create a custom firmware image.
garage_door.yaml
2.2 - compile and download the binary
3 - Flash it
3.1 - Connect GPIO0 to ground and plug the usb adapter, after a couple seconds disconnect the GPIO0 from the ground. The esp8266 is now in flashing mode.
3.2 - Flash
3.3 - Restart the microcontroller and check that is connecting to the wifi.
3.4 - Add to Home Assistant, if you dont know what that is you have to watch this!
---